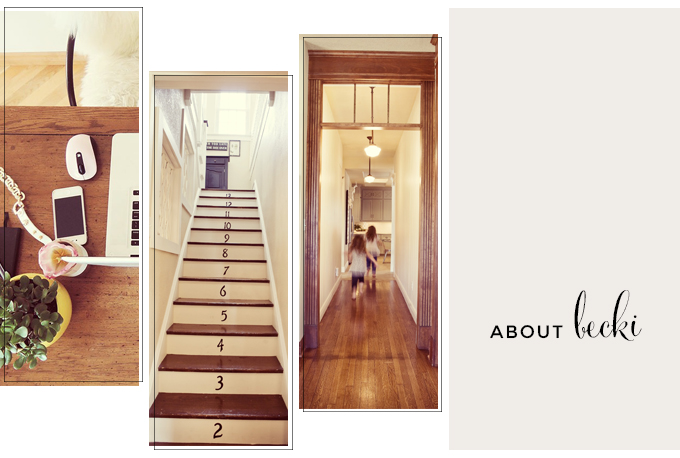 welcome
Hi, I'm Little Mrs 716 , better know as Becki.  I live in the fabulous Midwest in Missouri with my Husband, my girls (the Lalas) and one painfully cute doodle…Little Miss Mavis.
I'm not a decorator or a designer nor do I pretend to be…but you see I stopped apologizing for that along with a laundry list of other things a long time ago.  Life is too short to discuss what we are not.
It's simple really…life is imperfect and so am I.
I juggle and search for balance.  Some days life feels like a test I didn't study for. I love a good Sunday dinner, a simple adventure and the occasional nap.
Life is my big design project, its work in progress and for that I am grateful.
I am happy to meet you!