I hope you are sitting down!
We have 13 Saturdays until Christmas is HERE.
It's true…
Don't panic…we are all together…we've totally got this.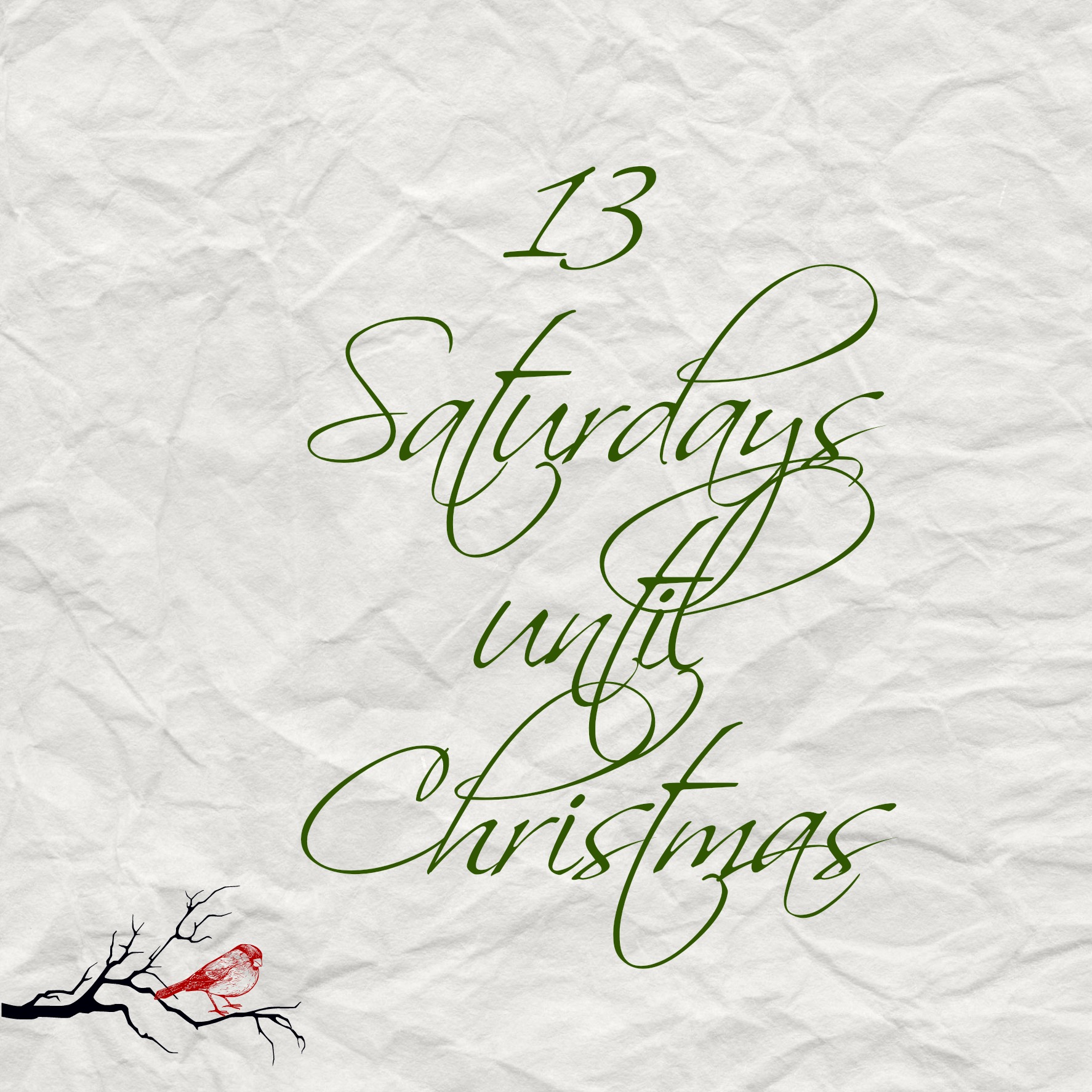 Remember that fateful Christmas morning a few years ago when Santa brought the gift that everyone wanted… but no batteries.
There's no use trying to move on with the festivities while promising a battery run to a convenience store later.  Someone has to go ASAP…immediately…right now.
Jammie's, bed head, quiet streets, sad gas station – the Christmas morning battery run.
A holiday walk of shame so to speak.
But not this year my friends…this year you will be prepared for those battery sucking holiday toys with this: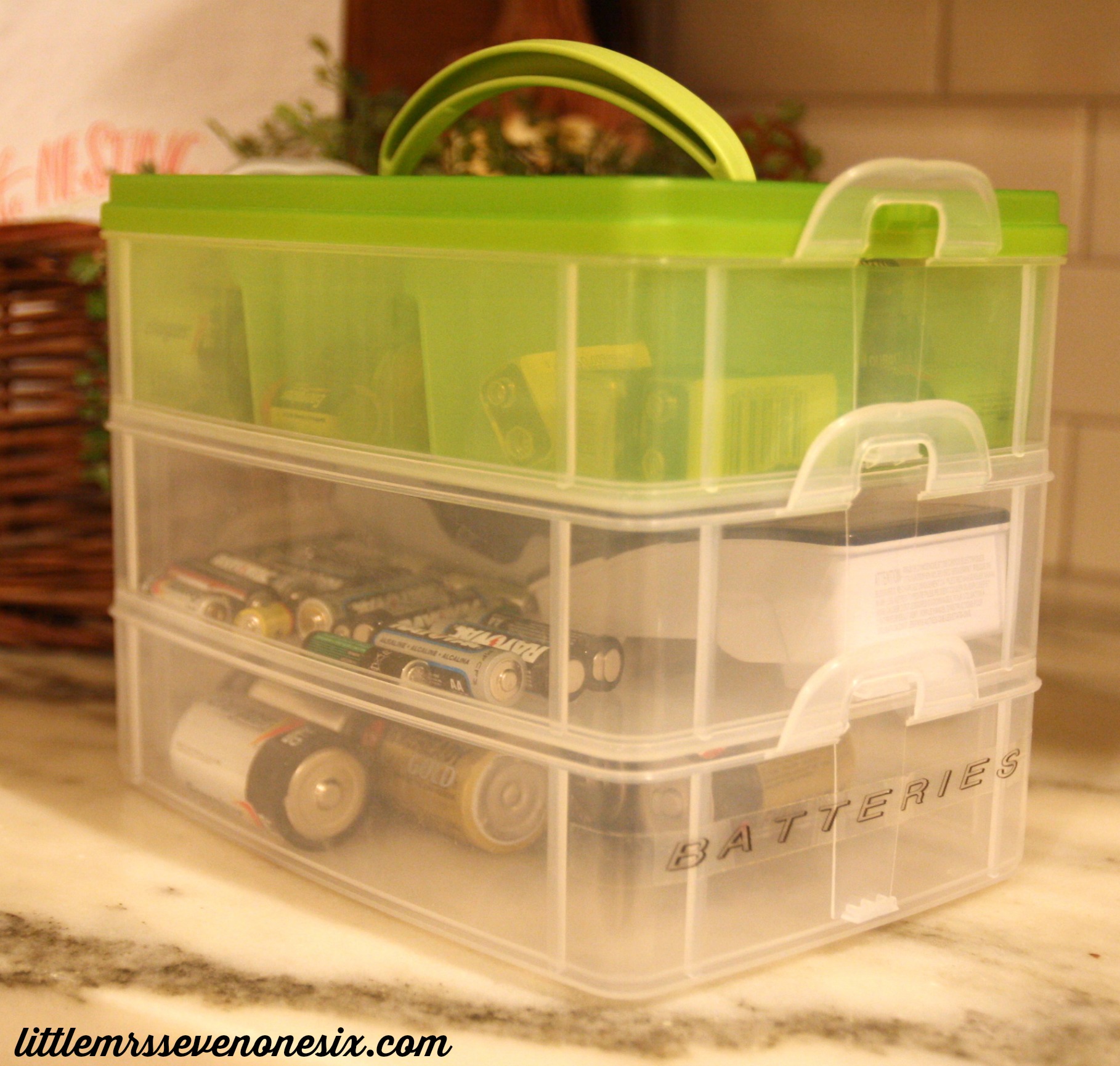 A simple three-tiered snap storage container (I found mine at Target.)
Ample room for all shapes and sizes of battery storage.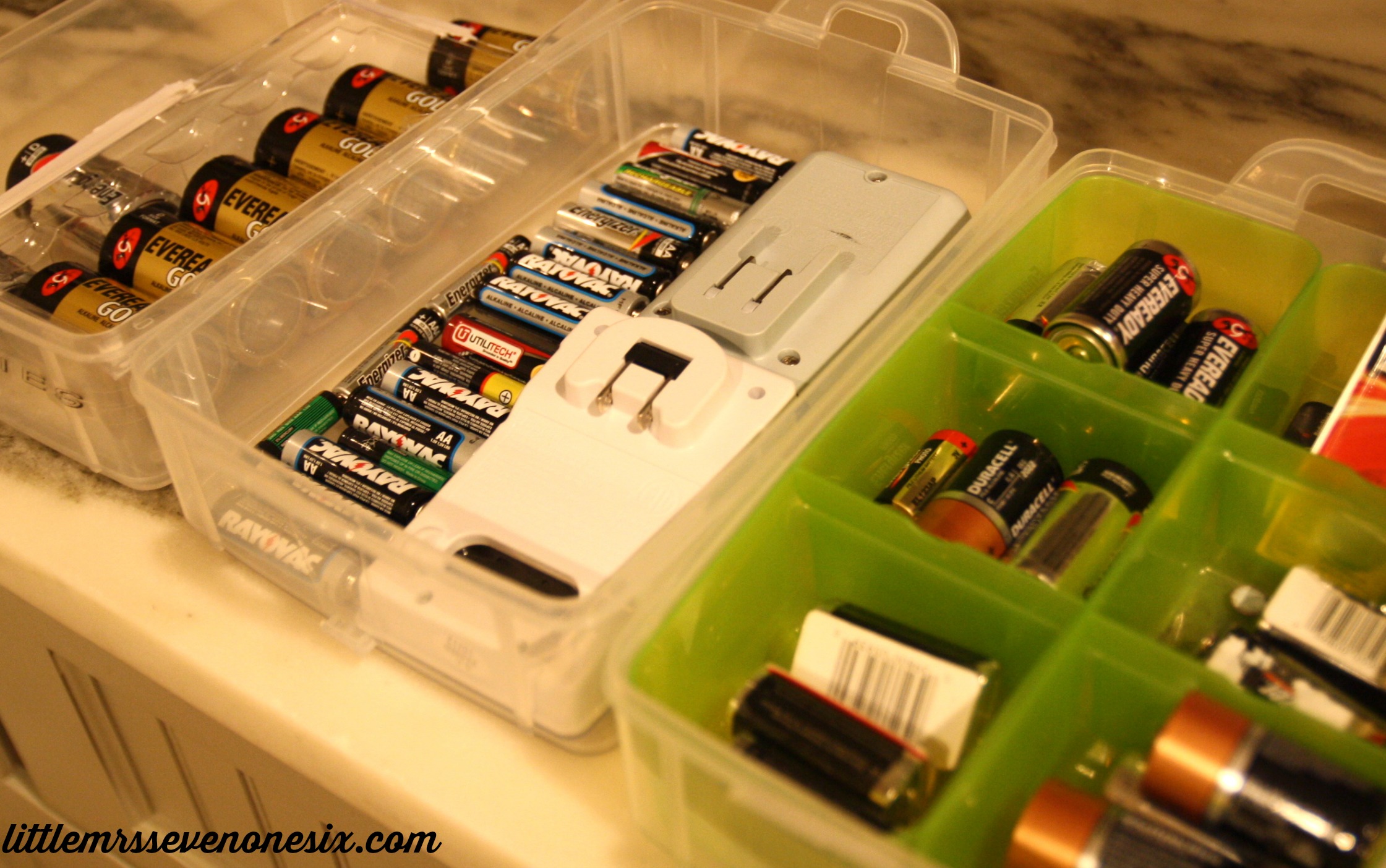 I labeled the container accordingly.  C, D, AA, AAA, 9 Volt…all present and accounted for.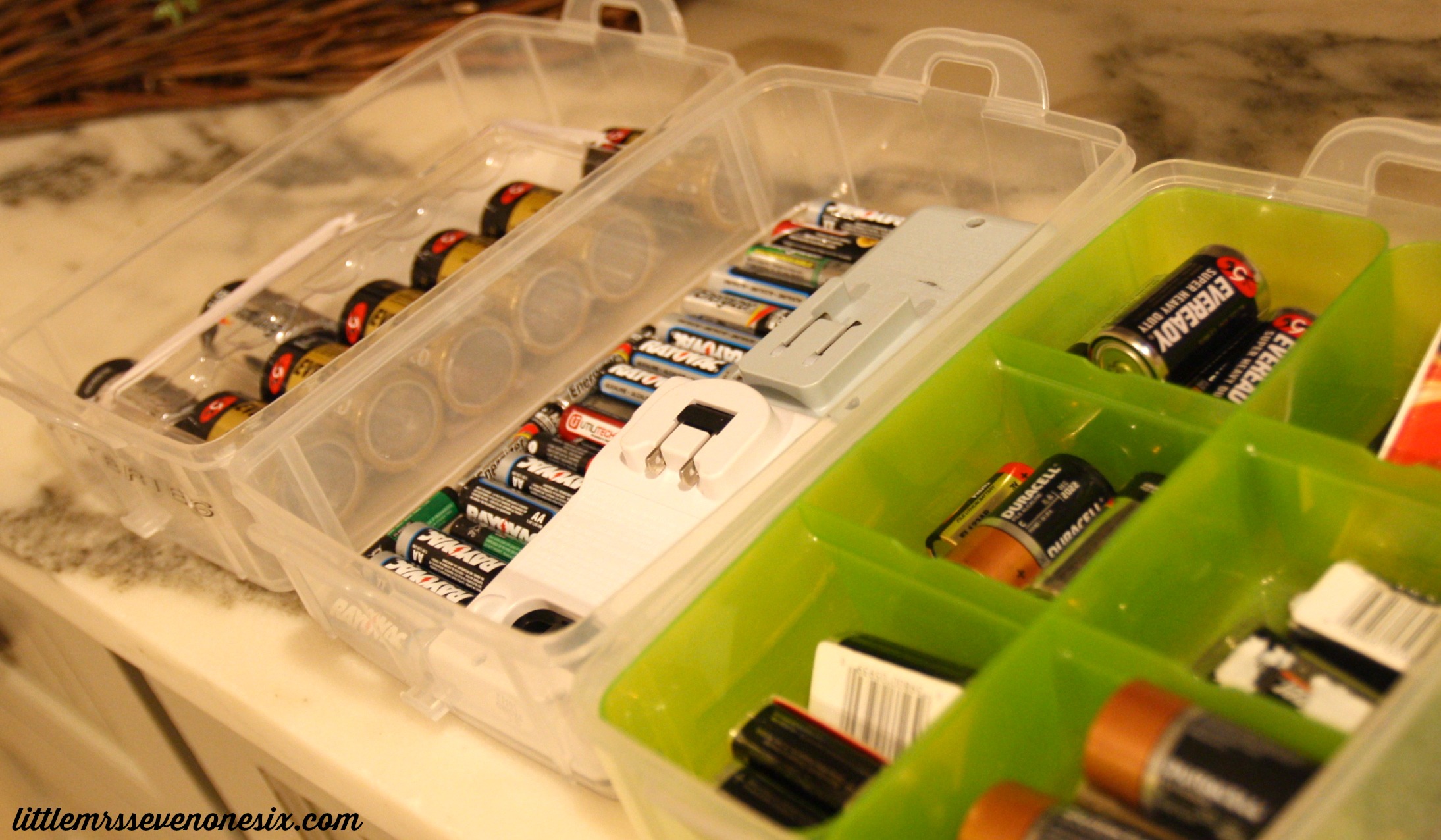 All neatly stored on a shelf in our pantry for any given flashlight emergency or smoke alarm fiasco.
In the coming 90 days leading up to Christmas, I will beef up my holiday battery stash during trips to Target and the grocery store.  It's a mulit-taskers win, win…
Now we are ready for Christmas morning (well, with batteries that is) and bonus…no one does the battery walk of shame.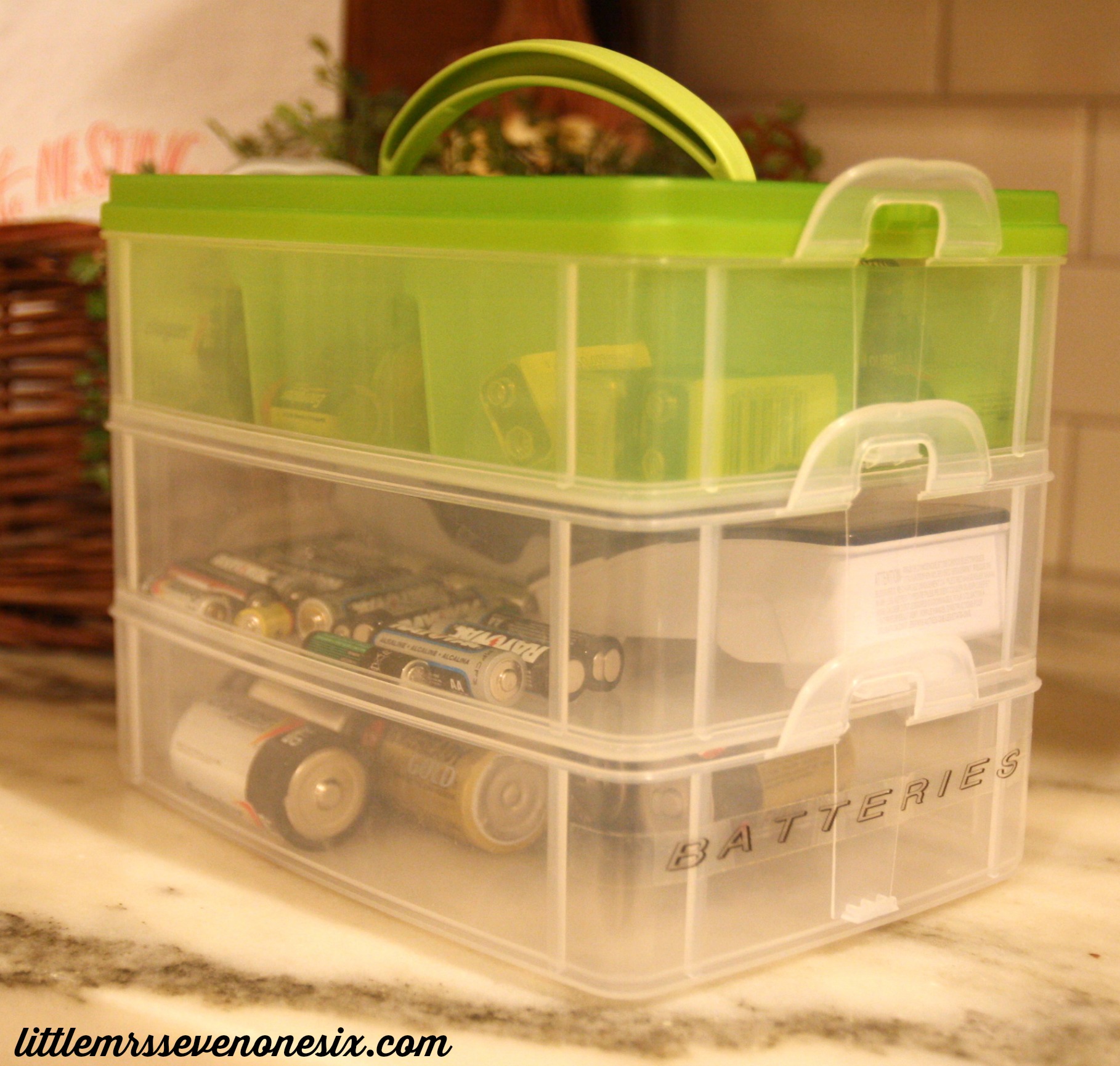 A handy-dandy battery storage container for holiday (and everyday life's) energy crisis.