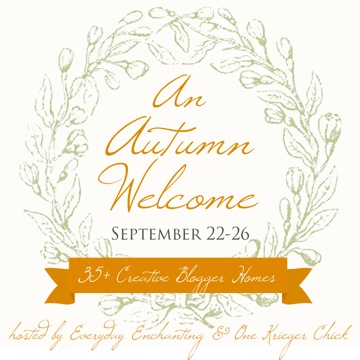 Welcome friends
I am so happy you stopped by 716 today…let's make plans to get together again.
Here's how…
You can subscribe to receive my latest post via email on the sidebar…
You can also find Little Mrs Seven One Six on
Instagram, Facebook, Twitter and Pinterest.  
I am so glad you are here.
I'm also so glad Autumn is here…for so many reasons.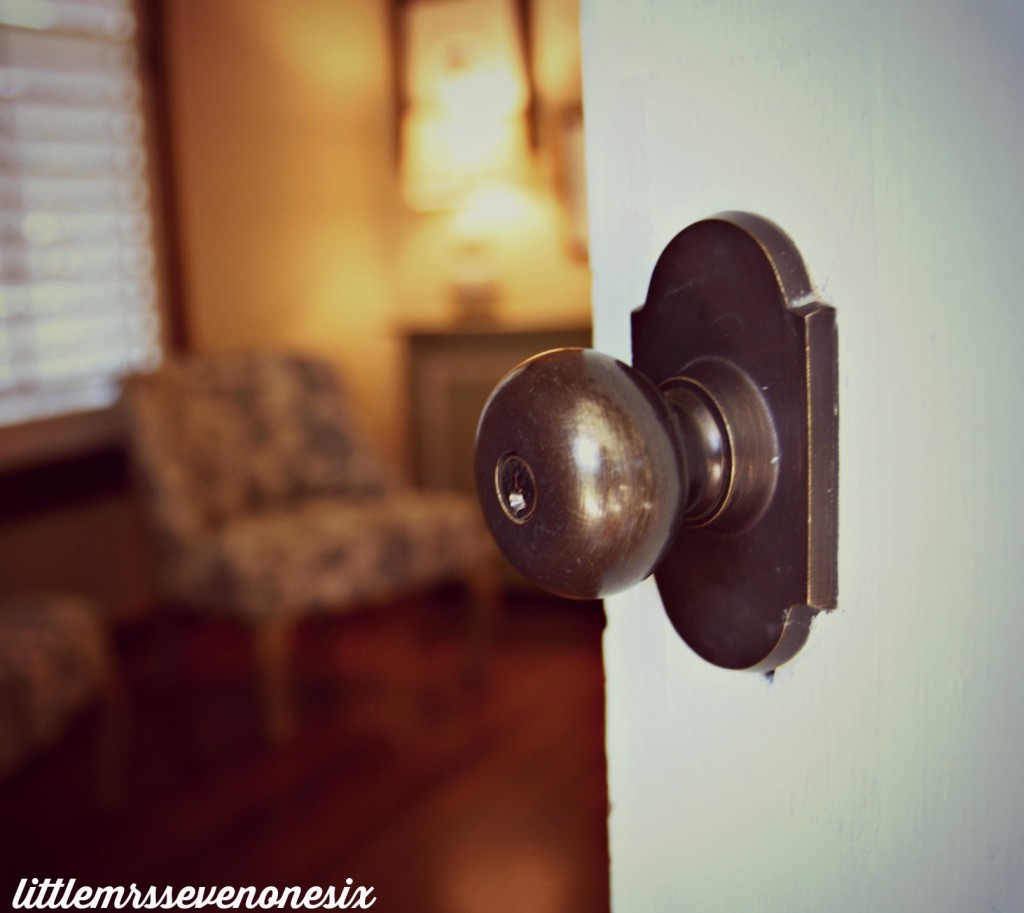 Fall is my favorite season and the crisp air makes me grateful and giddy.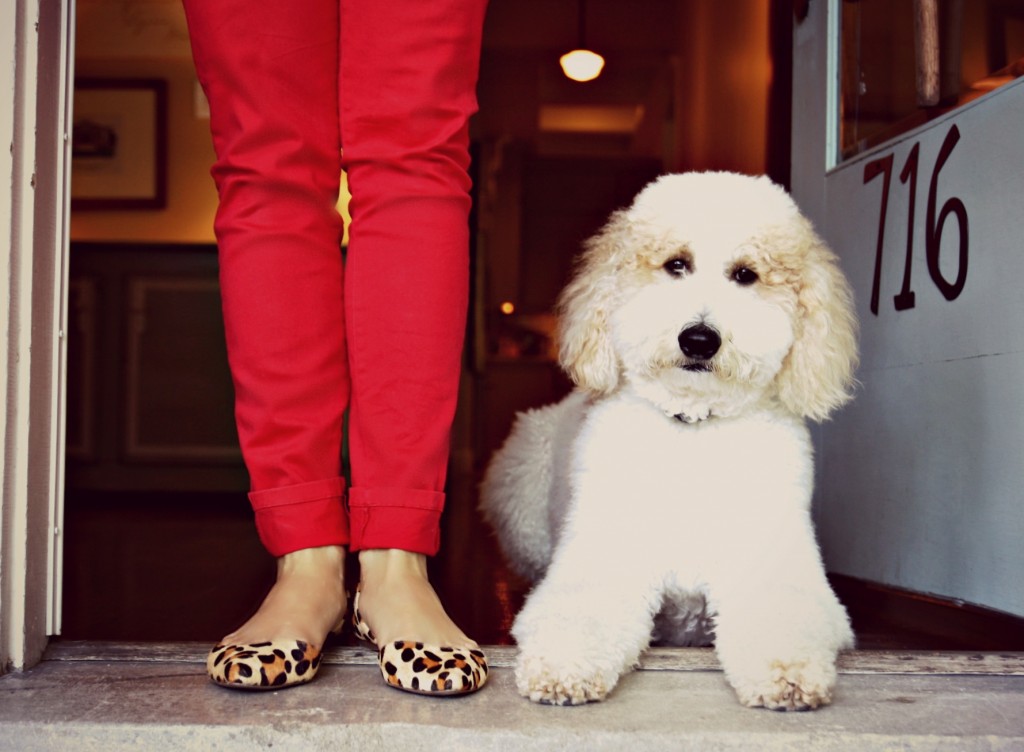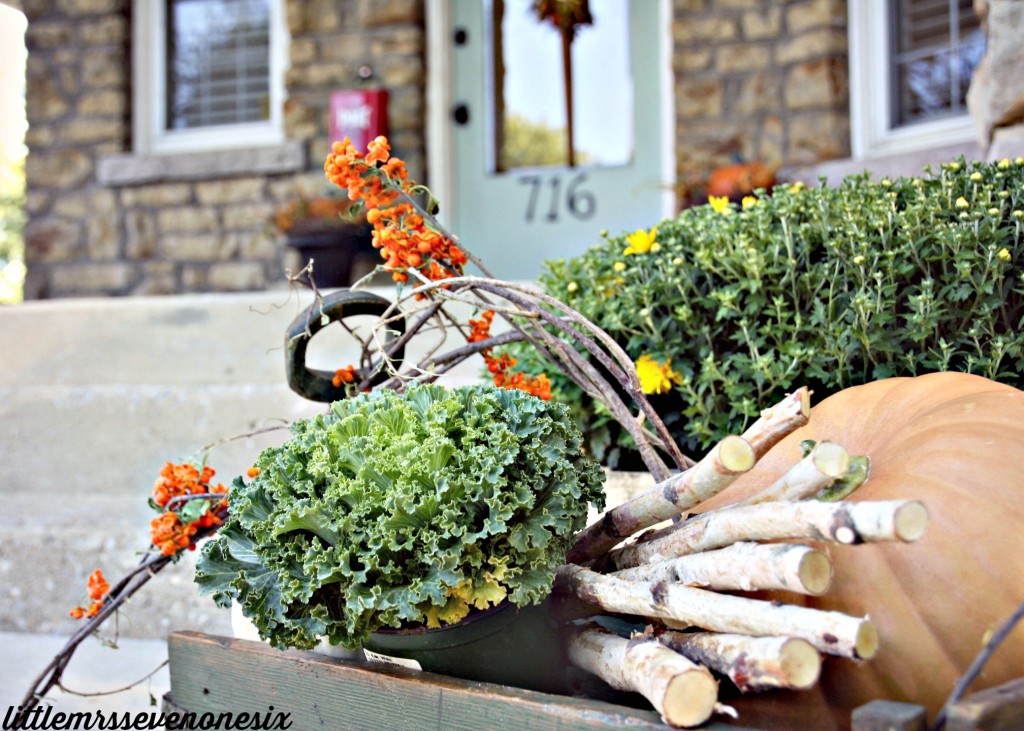 I am grateful for the house we live in here at 716 but more grateful for the those around me who make this house our home.
October and her colors, fresh apples and months filled with all things pumpkin are just a few of the things that make Autumn in the Midwest so special.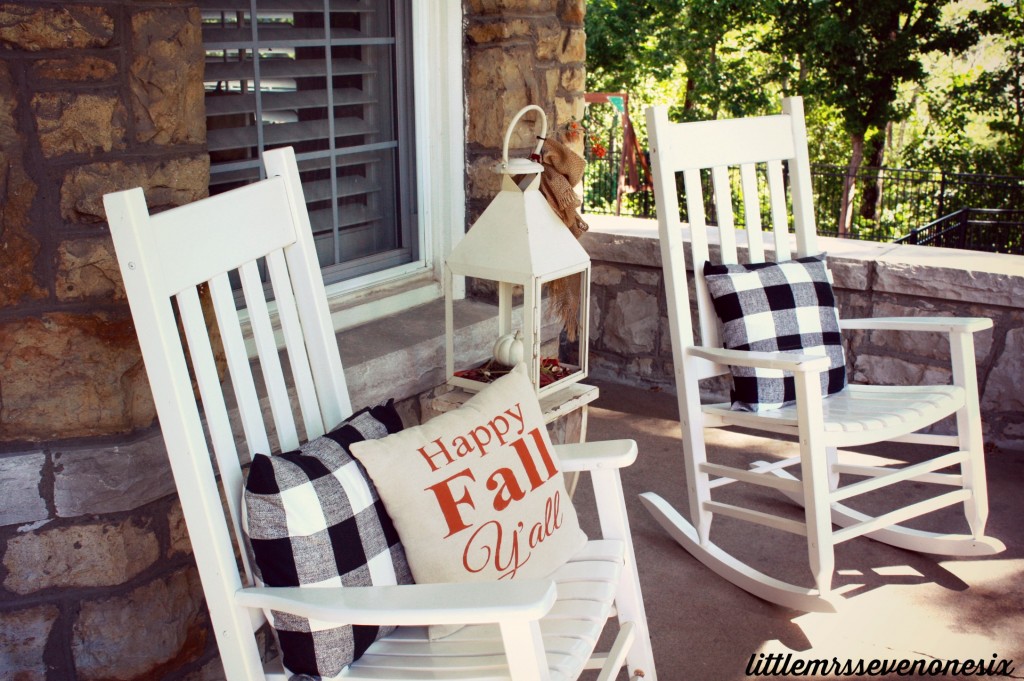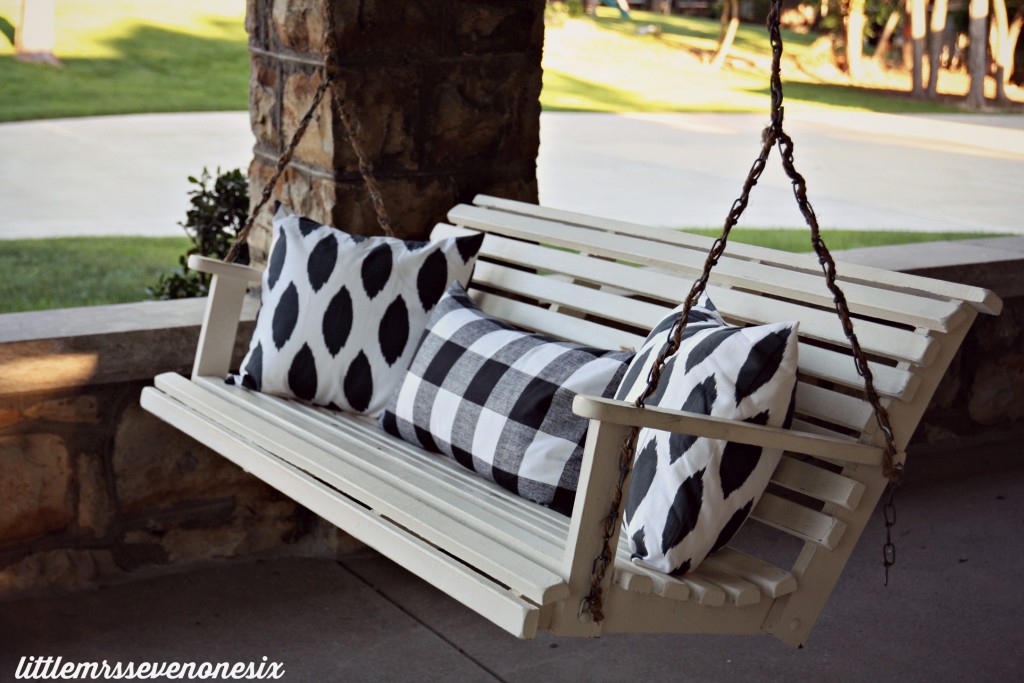 I am also grateful for cooler days full of sunshine that encourage company to linger longer
…and buffalo check, I am definitely grateful for buffalo check!
I always say the 716 front porch is the best seat in the house.
 I keep a few summer touches around for fall decorating –
ferns, pillows and such.
If you would like to see our summer front porch, you can read more about it here.
I love the fresh perspective the change of season seems to give me.
Autumns falling leaves inspire us to remember the power of letting go.
The perpetual to do list will be there tomorrow…
hopefully.
Even our resident fairy has added some fall touches to her garden.
She's cool like that.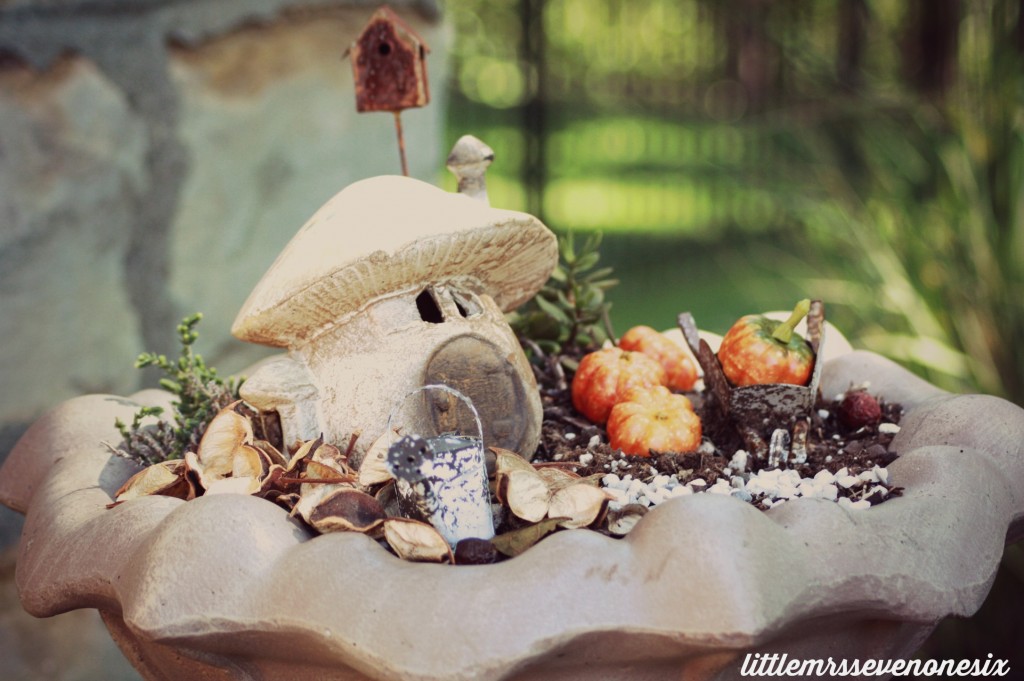 Fall is a great reason to decorate with antlers, fur pillows and sticks…whats not to love about that?
We recently traded the white slip covers on our Ballard sofa for a wheat colored option.
You cannot over-estimate how grateful I am for machine washable slip covers
…true story.
I used simple leaf silhouettes to add a touch of neutral color for a few white pumpkins on our sofa table.
 You can find my post on how to create your own fall leaves silhouette pumpkins here.
I added some extra height with small, metal cake stands from World Market.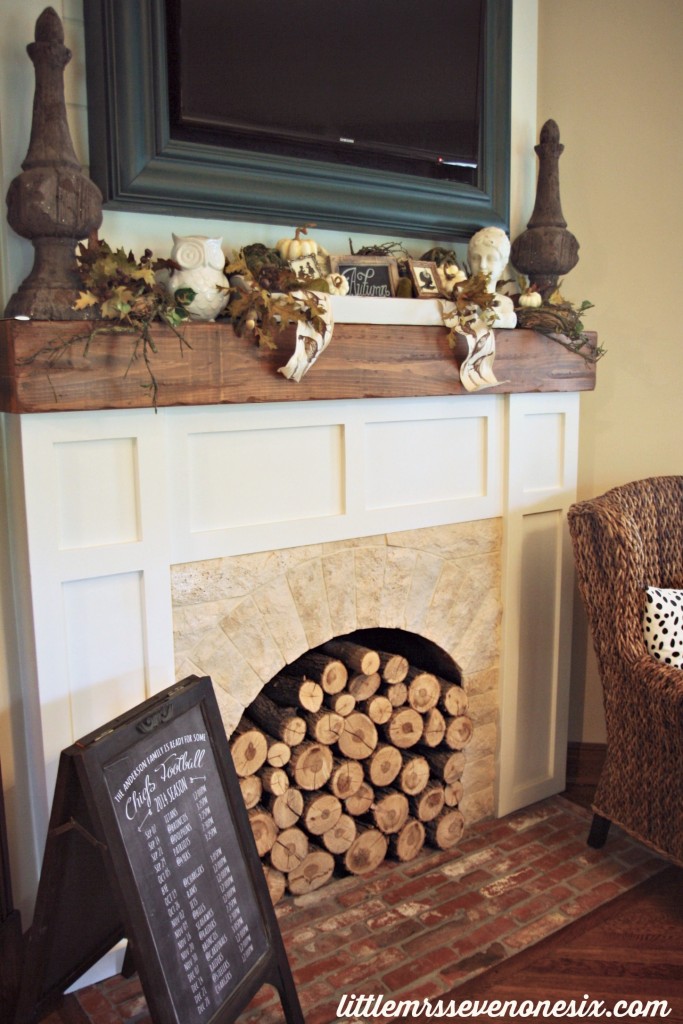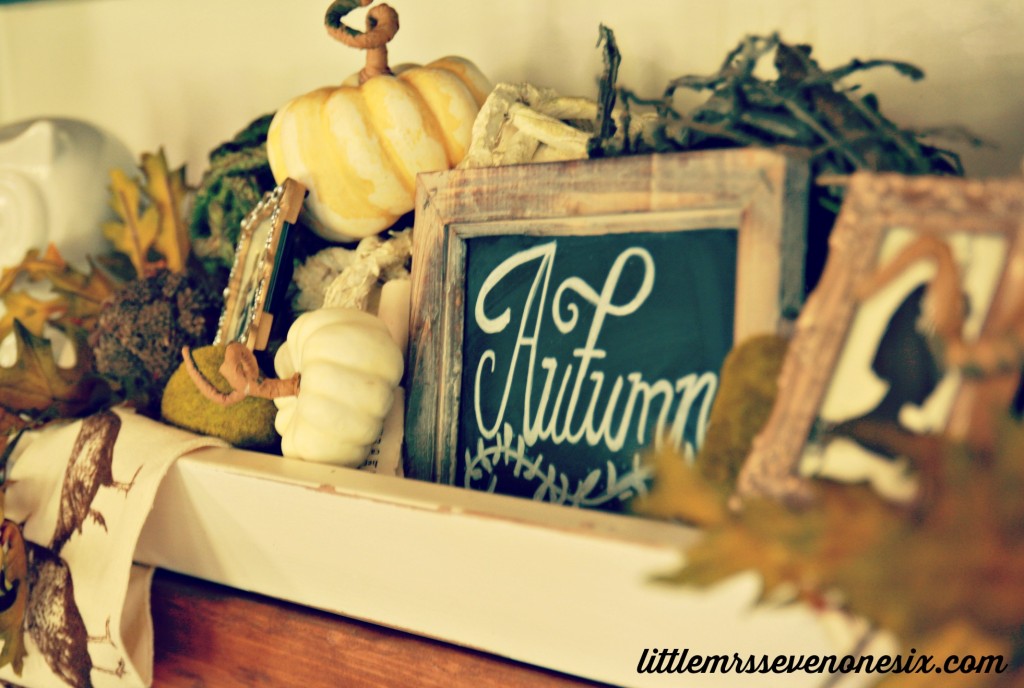 Autumn entices us to mix patterns, colors and textures.
As it turns out…Mother Nature is a natural designer.
The original exterior decorator.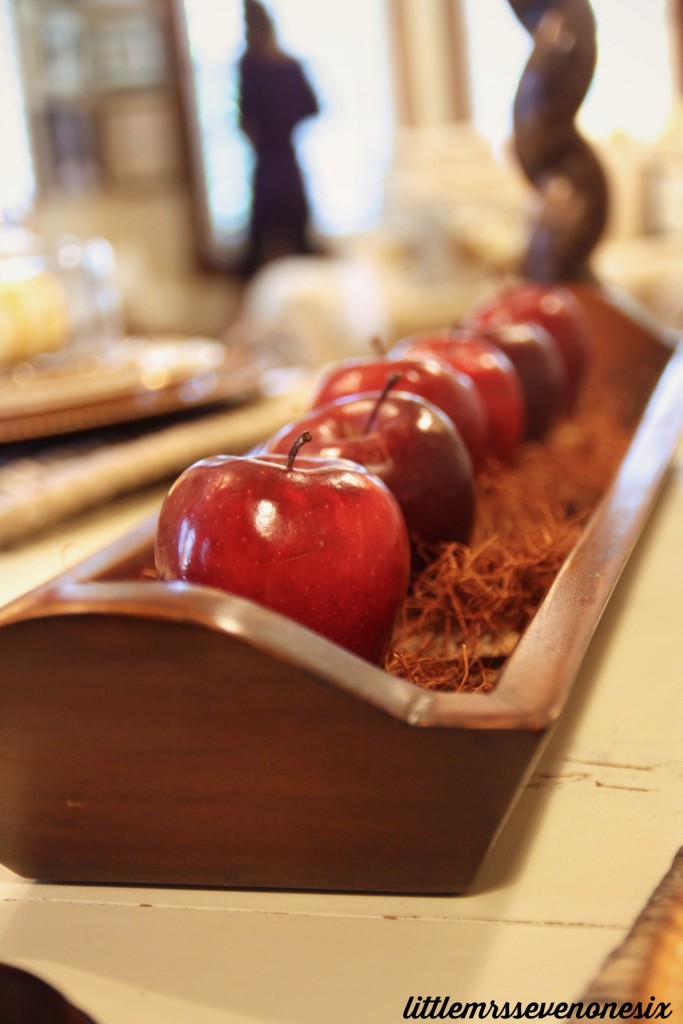 And of course Autumns pastime…football.
Cheese dip, chili, sweatshirts, all things football… fall goodness.
I recently posted about my football chalkboard schedule…
you can find the post here…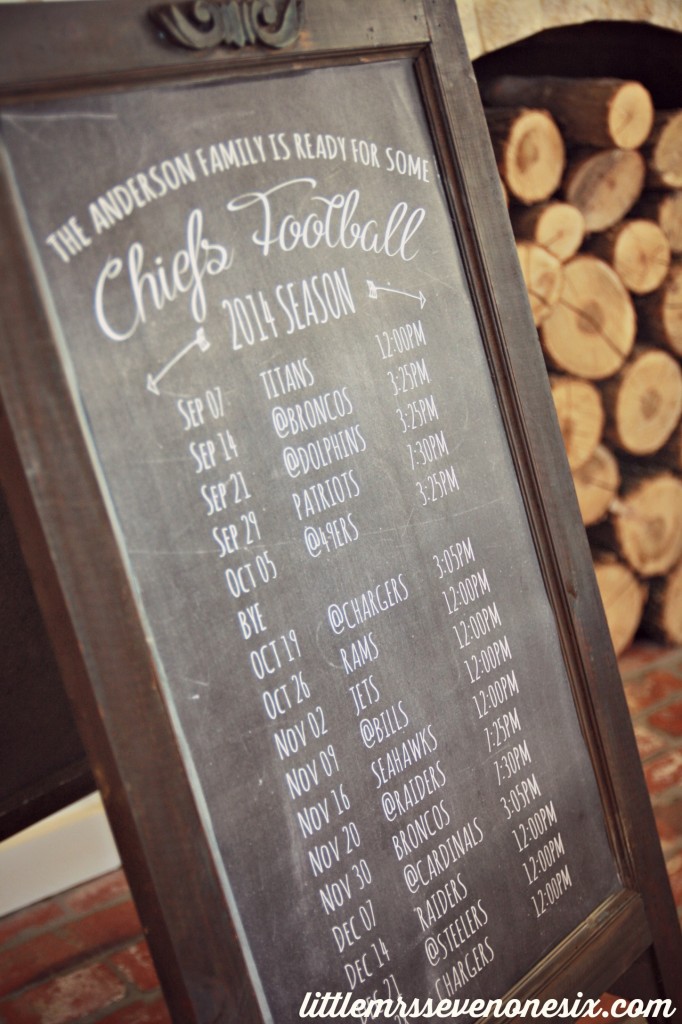 Cooler temperatures outside…
means warming up our spaces inside.
I am grateful that when I decorate for fall the decor stays up for 3 months…
not 3 weeks.
Here in Kansas City we are home to a shiny new IKEA…
…and as a result…these fabulous chairs in our dining room have a new home too.
($90 bucks each…thank you IKEA)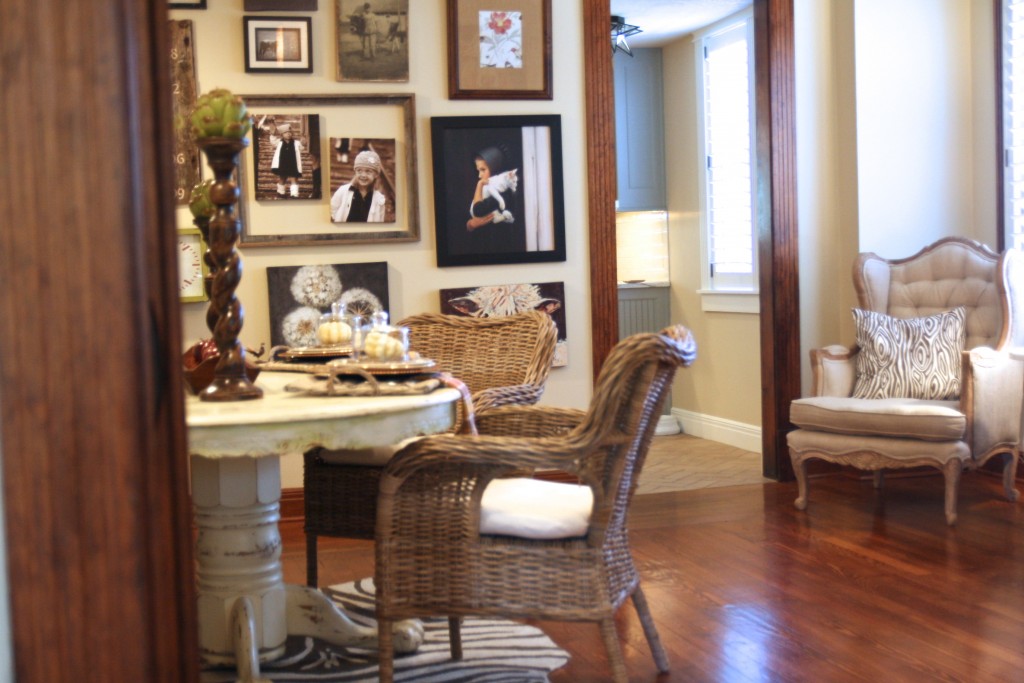 No better time than at the dinner table to jot down and take stock of what each person is especially thankful for this year…
Some of my own…
Cheetah flats, good health, brown craft paper…
not necessarily in that order.
I plan to tuck each persons thankful inventory away until next year…
Just as the air turns cooler next Autumn. I will take out each persons list…wrap each list up like a present…
add a pretty name tag to each persons box of thanks and place them on the table for Thanksgiving 2015.
It's a fun way to remember and look back.
Good meals, good company and blessings…
year after year.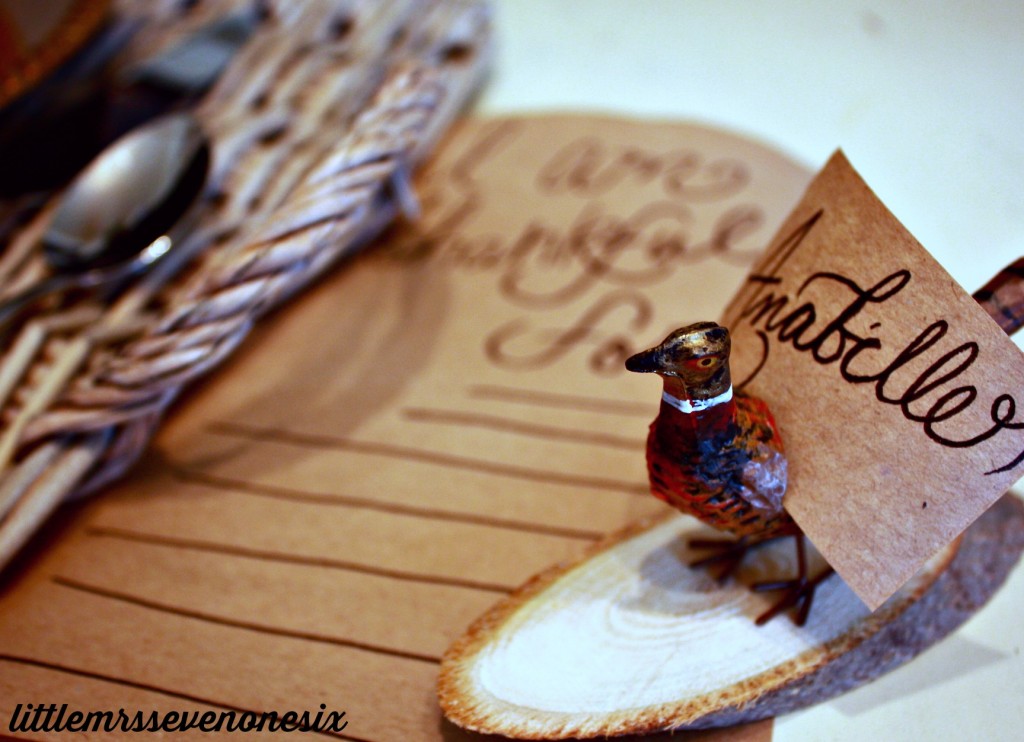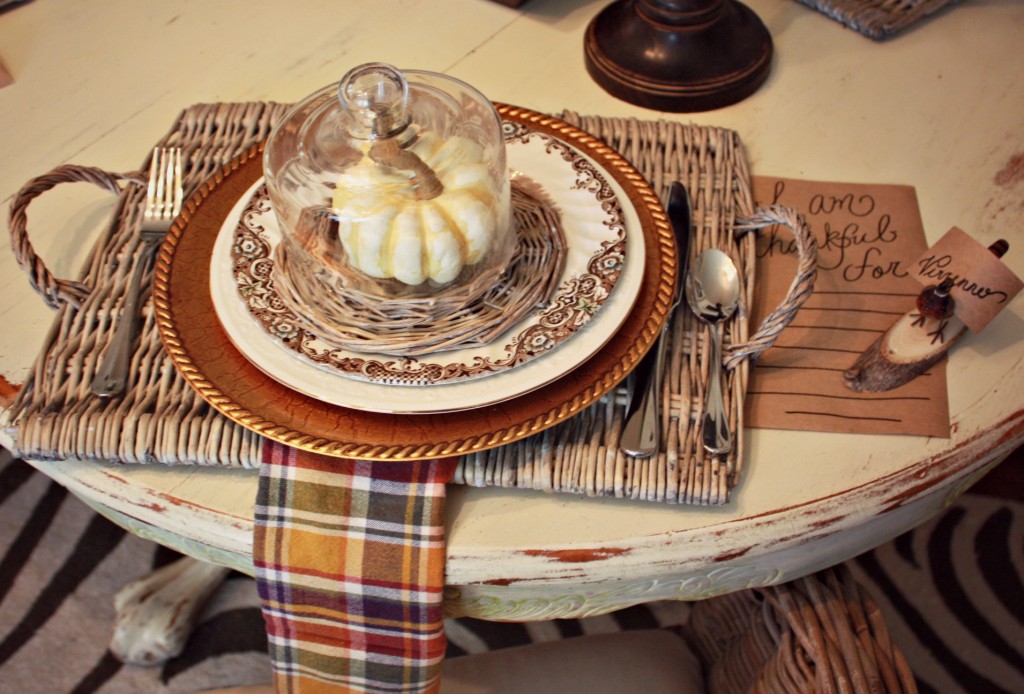 Fall provides the perfect backdrop for savory meals and a house full of loved ones helping create a sink full of dirty dishes.
It's hard to beat a good dish washing conversation.
Bellies full of carbs and goodness with a nap on the horizon.
I guess that makes me grateful for dirty dishes…
is that even possible?
Fairly take and give, respect the nap, pee first…
we proudly display some family rules on the kitchen wall of 716.
It seems that our kitchen is where most of life around here happens…
The rules serve as a nice reminder…everyday.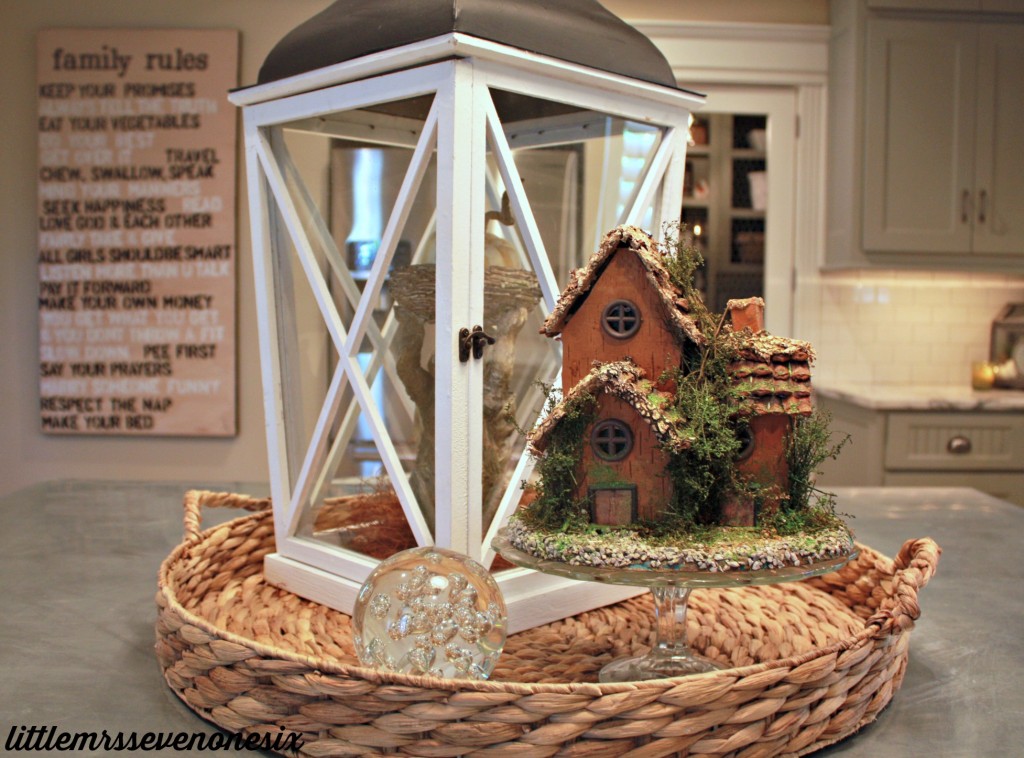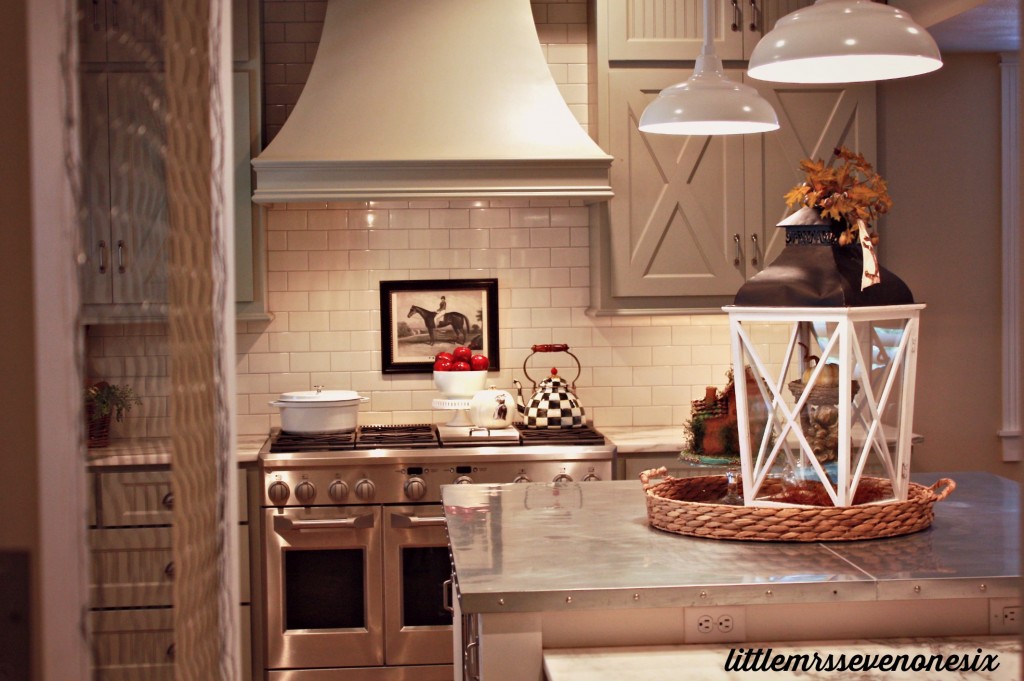 I'm grateful for easy DIY projects that even a gal like me can start…
and finish…
like my house number cutting boards tucked behind my kitchen sink.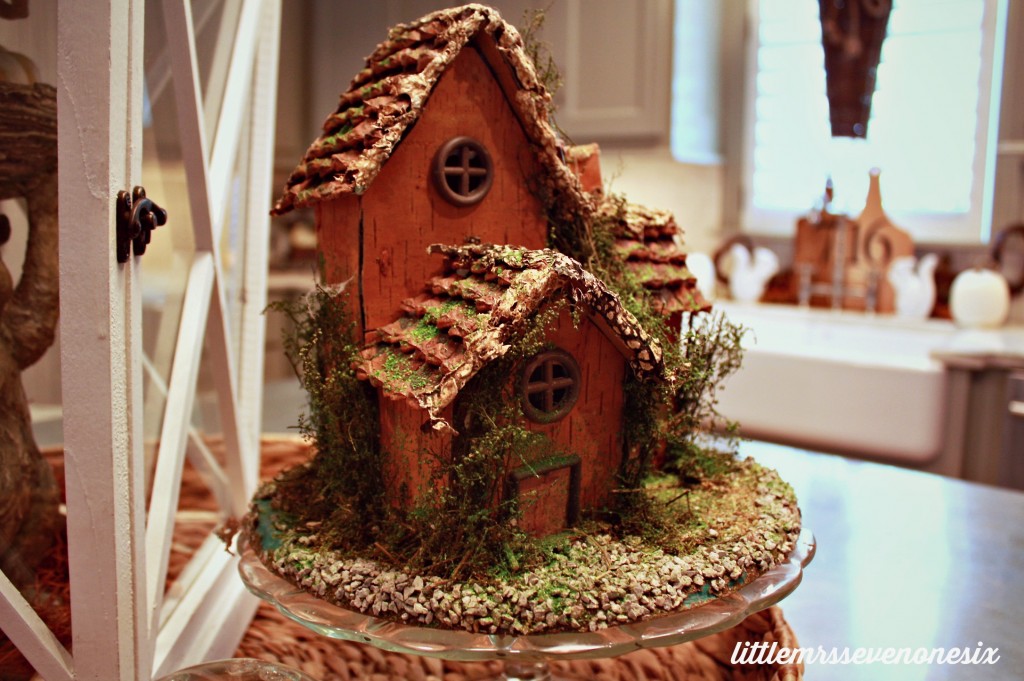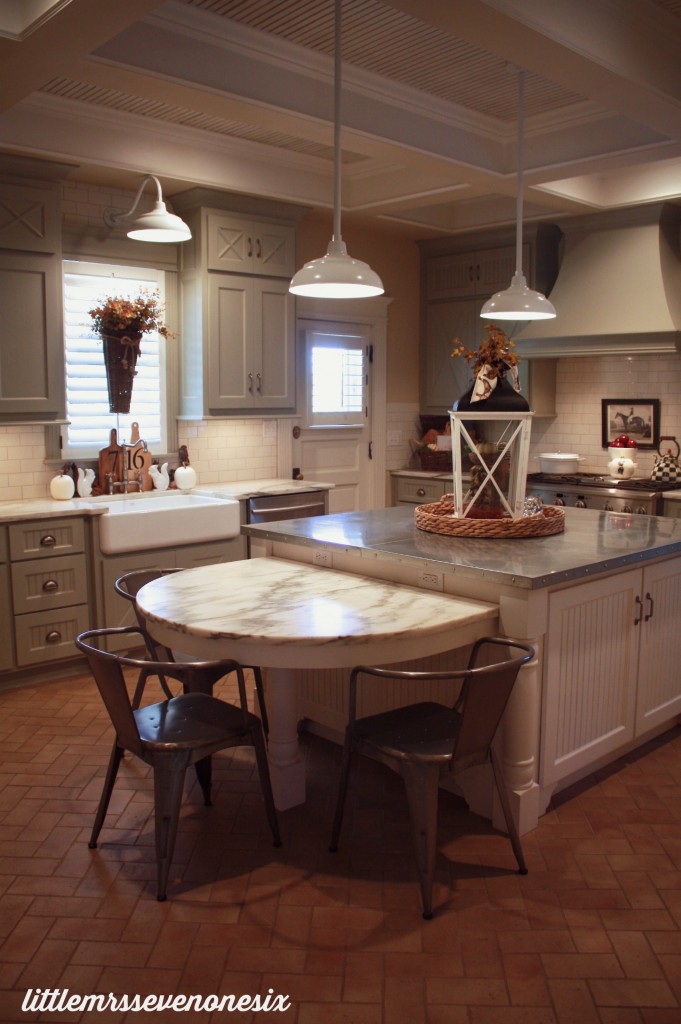 Thank you for stopping by 716…I am so grateful you did
 and I hope you stop by again soon.
I hope this fall is filled with simple pleasures.
Pot roast, roasted pumpkins seeds, crisp nights and unlimited blessing…
oh…
and a shorter to do list.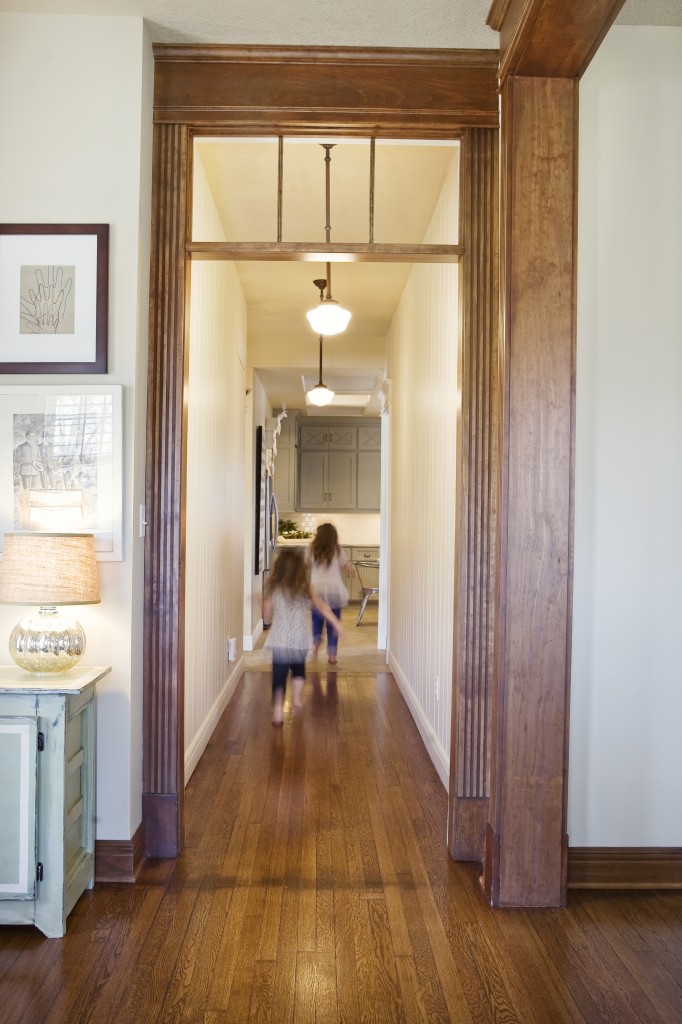 Here is the day 4 line up…
Stop by and say hello…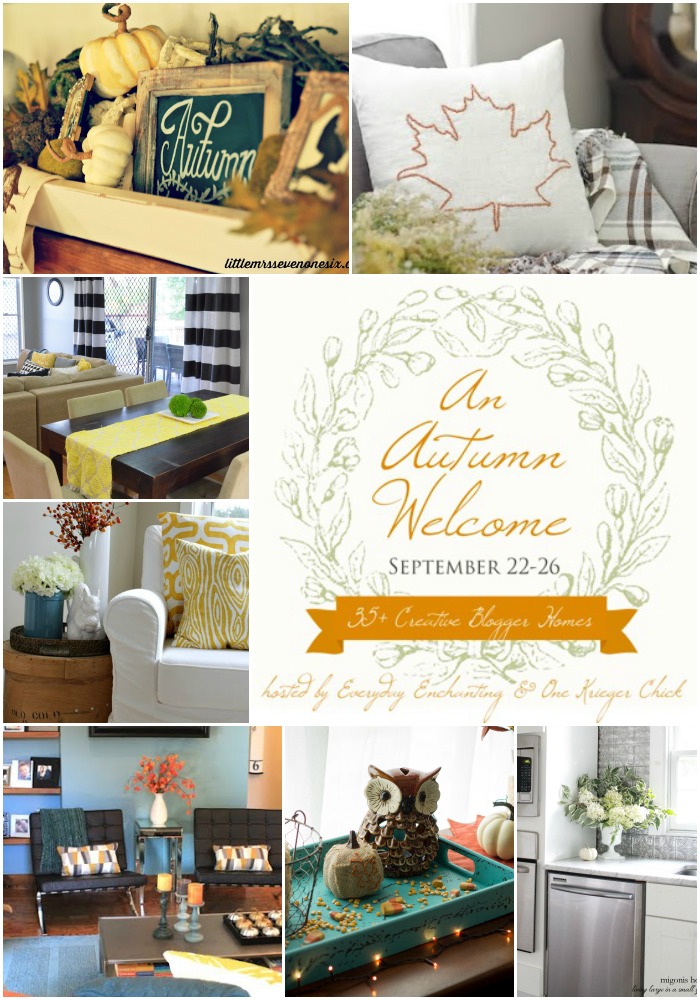 <!– end InLinkz script —>